Cards from Africa is a diverse partnership and local and global talent.
The beautiful cards available from Cards from Africa represent a diverse partnership of both local Rwandan designers as well as designers from around the world.
If you are a designer and would like to partner with us, please find out more designing cards for us.
Cassie Kelley
"I had never heard of Cards from Africa until a trip to Rwanda. I was so impressed and touched by what they were doing that I wanted to find some way to be involved. That's when I decided to put my card making talents to good use and started designing cards."
Cassie's Designs: Birthday Train, Return of Dino Birthday, Wish Upon A Star Boy, Wish Upon A Star Girl, Holiday Fireplace, Holiday Penguins, and Winter Cabin.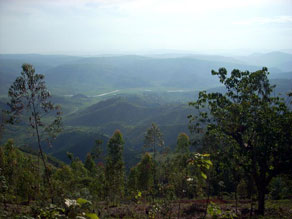 Rwanda is known for its rolling landscape and is called "The Land of a Thousand Hills."