Do you know of a store that should be carrying Cards from Africa?
We're always looking for more stores to carry our cards. Are there stores in your area and that you are aware in general that you think should be carrying our cards? You can let us know about them or, even better, act as a representative on our behalf.
Store Suggestions. When you visit a store that you think should carry our cards, ask to speak with the owner or buyer and tell them about our website. If you'd like us to follow up, please gather as much information as you are able (e.g., store name, address, phone number, name of buyer or owner, email address, type of store) and then pass that information along to us via our contact us page.
Sales Reps. Sales representatives look to generate wholesale orders (of 100 cards or more) in their area, and we offer commission on successful orders placed as well as on future re-orders. You can put in as much time as you want -- a little or a lot. If you are interested in acting as a sales rep for us, please contact us.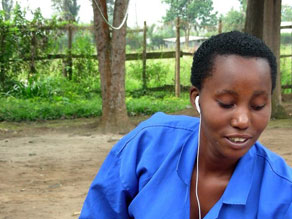 We're always looking for stores and organizations that want to partner with us.